Your Mission Critical Portal Needs DXP Support!
Get a Free Assessment of Liferay's Enterprise Edition Platform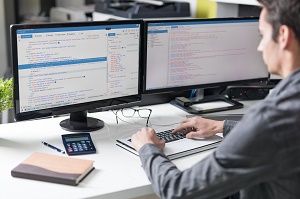 Your "sandbox experiment" with Liferay CE Portal has now become mission-critical for the organization – It's time to migrate to Liferay DXP to get the support your organization needs.
What started out as a departmental or side project has now evolved to be a crucial enterprise solution for your entire organization. It is now more important than ever to ensure that your application never falls victim to security threats, latent bugs, and you have the access needed for the most up to date patches and security notifications.
Its' time to move to Liferay DXP.
With DXP you get:
On-going security patches and updates
Full Support – even 24x7 if needed
Latest features only available in the DXP license
Indemnification of all open source code – security for your legal team!
Our Liferay Portal experts have extensive experience migrating Liferay CE to Liferay DXP – so we know the pitfalls, road-blocks, and best practices for these often complex projects.
Why waste your developer's time to fix portal defects? Let Liferay worry about the platform so you can focus on your application – and let our experienced Liferay team handle your migration.
Contact us today for a complimentary assessment to see how the Liferay DXP Platform works for your organization.
What does this assessment cover?
Two free hours of consulting with our Liferay Portal experts
Discovery of your organization's capability needs
Free, no-obligation, securely hosted DXP trial environment for your evaluation
Development of a Liferay DXP Migration Strategy