It's Time to Revisit Your Enterprise Portal Strategy!
Get a Free Assessment of Liferay's Enterprise Portal Platform today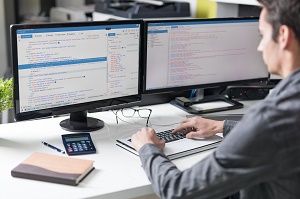 Once you build on some cloud-based platforms you're committed to paying license fees forever – even if they go in a different direction from yours.
Does your organization need a more flexible pricing model than just user based?
Is integration with back-end systems and security models harder than it needs to be?
Move to Liferay DXP, a JAVA open source enterprise platform that gives you full control -
100% open source
Cloud or On-Premise – your choice!
Full control of your intellectual property
Server-based licensing model
Out of the box security integration with LDAP, AD, OAuth, and more
Let the portal experts at Dunn Solutions give you expert consulting and secure hosting solutions for organizations looking to migrate from Sharepoint to a Liferay DXP enterprise environment.
Contact us today for a complimentary assessment to see how the Liferay DXP Platform works for your organization.
What Does the Assessment Cover?
Two free hours of consulting with our Liferay Portal experts
Discovery of your organization's migration & hosting needs
Free, no-obligation, securely hosted DXP Trial Environment
Development of an end-to-end Sharepoint to Liferay Migration strategy & solution