Custom Mobile Application to Provide Appraisals on Tangible Assets Using Android and iOS Tablets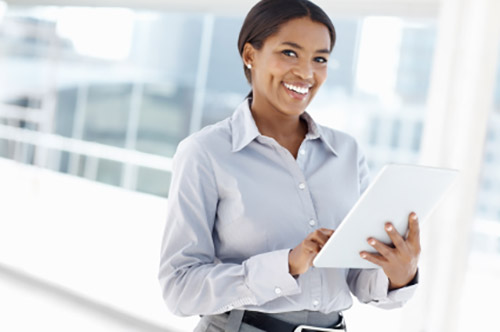 Asset Tagging Mobile Application
Solution: Mobile Application Development, Digital Customer Platforms
Industry: Professional Services
Project: Asset Tagging Mobile Application
Client: Asset Appraisal Company
Our Asset Appraisal customer provides valuation and related advisory services for business, financial, legal or tax purposes. They provide clients accurate, reliable valuations for financial and tax reporting, fixed asset and risk management, consulting and compliance.
Challenge: Company Using Outdated Technology for Asset Tagging Appraisal Process
The company had recently acquired a competitor, which increased the number of appraisers and also added additional methodologies and technologies. This acquisition created the need to combine the best practices of both organizations into a single unified solution for the future. The company was using multiple applications to tag assets onsite, reconcile, and report back to the client. This information was then collected, sent to the appropriate party for reconciliation purposes, and then used for reporting. For collecting data, the consultants used the Motorola MC 3000, which was no longer supported. The technologies and hardware used were outdated and needed to be replaced with a solution that met the company's needs in a more efficient manner.
Solution: Dunn Solutions Group Builds Custom Mobile Application
Dunn Solutions Group was selected to compliment the company's internal team to create a mobile application that's compatible with Android and/or IOS hardware. The overall solution for the Asset Tagging Mobile Application includes a mobile application and a web-based application. Dunn Solutions created the web-based application to allow administrators to set up new jobs and appraisals easily without programming required. The mobile application Dunn Solutions developed was flexible enough to handle different job configurations and able to function "on-line" and "off-line". Finally, our data experts created a unified enterprise data model for the overall architecture. Data collection from the mobile application is automatically replicated to the single centralized database, SQL Server. A multi-phased approach to building these applications accommodated the complete design and implementation of the solution which was rolled out to their consultants.
Result: Custom Mobile Application Streamlined Appraisal Process
Dunn Solutions Group was able to deliver an Asset Tagging Mobile Application that allows field agents to use Android/iOS tablets with more robust features which allows them to capture physical asset information onsite. With the new custom applications and unified view of data the Asset Appraisal Company was able to streamline the field valuation process thus reducing backlog and increasing savings and revenue.