Partners
To offer our clients the most advanced solutions possible, and to be able to offer expert technical support, strategic insight and design and implementation, we maintain close partnerships with industry-leading technology companies.

Amazon Web Services
Consulting Partner
As an Amazon Web Services Partner, Dunn Solutions provides Strategic Consultancy and System Integration Services to help companies achieve an effective cloud solution for their organization.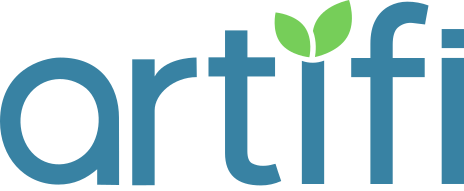 Artifi Labs is a product customization platform that offers product configuration, product personalization and virtual product experiences. Artifi Labs was developed from years of experience with a focus on scalability and flexibility, and scales well for SMB through Enterprise-level. Artifi's headless architecture makes integrating with other platforms easy.

Avalara
Dunn Solutions partners with Avalara to help organizations effectively manage difficult e-commerce taxes. Avalara adds market-leading technology to your existing e-commerce software, saving you time, and providing a seamless online shopping experience for your customers.

BigCommerce
Dunn Solutions is a BigCommerce Partner. We design and develop complex e-commerce platforms for B2B and B2C organizations that accommodate even the most complex buying processes, as well as incorporate a complete omni-channel approach. We utilize the company's advanced tool set to offer a variety of e-commerce services from the design and development of your site to data analysis and visualization to back-office integration. We have e-commerce covered end-to-end.
BloomReach software enables highly personalized digital experiences for enterprises around the world. BloomReach's flagship product, BloomReach Experience (BRX), combines AI-driven search and merchandising tools with a next-gen content management system (CMS). BRX accelerates conversions, increases revenue, and provides real time insights for business goals.
Retailers, brands, distributors, manufacturers and other enterprises use BloomReach software to deliver seamless experiences at scale.
Recognized by leading analyst firms, BloomReach is a Leader in the Gartner Magic Quadrant for Web Content Management (WCM), a Strong Performer in the Forrester Wave for WCM, and a Visionary in the Gartner Magic Quadrant for Digital Experience Platforms (DXP).
With a global network of certified partners, BloomReach serves hundreds of large and medium enterprise customers such as Neiman Marcus, Staples, REI, Mailchimp, FC Bayern München, and the UK's NHS Digital. Founded in 2009, BloomReach is headquartered in Silicon Valley and Amsterdam, with offices worldwide.

e-Spirit's digital experience platform (DXP), powered by the FirstSpirit headless content management system (CMS) and AI-driven personalization software, helps turn customers into lifelong fans for many of the world's leading brands - FAST, EASY and NOW.
A unique differentiator of e-Spirit's API-first CMS is that it provides the best of both worlds: the scalability and security of a traditional CMS, coupled with the agility of a headless CMS to easily create and deliver personalized digital (and commerce) experiences to any website, mobile application, conversational platform, digital sign or other digital touchpoint.
e-Spirit customers include GNC, ASICS, Commerzbank, BASF, Bosch, Belk, Carter's, Galeria Karstadt Kaufhof, L.L. Bean, Grohe, Reitmans, Olympus, Santander Bank, Walbusch and many others.

After a five-minute setup, Fivetran replicates all your applications, databases, events and files into a high-performance data warehouse. Fivetran's standardized cloud pipelines are fully managed and zero-maintenance. Shaped by the real-world needs of data analysts, Fivetran technology supports agile analytics, enabling data-backed decisions across organizations. Fivetran is focused, transparent and trusted by businesses that run on data. Dunn Solutions is a certified Fivetran partner.

As an Informatica Partner, we utilize its advanced data integration toolset in our data warehouse, data integration and data quality solutions. The result: solutions that empower customers to access, integrate and, most important, trust their information assets.
As a Platinum Liferay Services Partner and Authorized Training Partner, we combine Liferay Portal's award-winning capabilities with our exceptional expertise to build successful, cost-effective portal and website solutions that deliver immediate results and long-term value.

Dunn Solutions Partners with Listrak to bring Marketing Automation Solutions to companies small and large. Our Listrak experts get Listrak's complete marketing automation platform up and running for organizations so that their marketers only have to press "Go" to get their highly personalized customer journeys started.

As a Magnitude Data Partner, we utilize the company's innovative data warehouse solution to deliver BI capabilities to Oracle ERP users, Peoplesoft ERP users, and JD Edwards ERP users.

Microsoft
Consulting Services Vendor
Our team of analytics experts provide clients with the latest big data and predictive analytics solutions leveraging Microsoft's Azure platform. With many years of experience utilizing Microsoft's platforms and products, we know how to implement solutions that deliver maximum benefits. And as a Microsoft Gold Data Analytics Partner, we can provide a variety of advanced services – and access to the expertise of Microsoft's technical support team.

Dunn Solutions Group leverages Microsoft technologies to develop custom software, portal, workflow and business intelligence solutions. Because we are an end-to-end services provider, we are able to integrate Microsoft platforms and products at many levels. In addition to expert .NET and C# developers, we have on-staff experts in all the core Microsoft technologies, including SQLServer and SharePoint.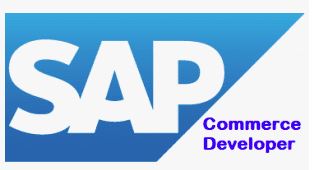 SAP Commerce Cloud
Platinum Partner
Dunn Solutions Group is an SAP Commerce Cloud strategy and implementation partner. We work with organizations like yours to design and deploy successful e-commerce applications through the life of your digital channel. Once your fully customized commerce store has been delivered, our developers will ensure its success with dedicated SAP Commerce Managed Services as well as both cloud and on-premise hosting. Our SAP Commerce Certified experts have experience delivering both B2B and B2C platforms.

SAP
Platinum Partner
Solution Provider Partner
Migration Specialist
Certified Education Provider
Certified Commerce/Marketing Cloud Experts
As a SAP Platinum Partner and Midmarket Solutions and Services Provider, Dunn Solutions has strong experience implementing SAP Commerce Cloud, SAP Marketing Cloud, SAP Analytics Cloud and EIM. We support the complete suite of SAP BusinessObjects tools, utilizing them to develop custom and packaged enterprise analytics solutions. Our consultants have many years of experience working with the SAP Business toolset, and are backed by the SAP technical support team.
Our e-commerce experts are also certified SAP Commerce Cloud developers. We develop fully integrated e-commerce platforms for companies of all sizes, in both B2B and B2C environments.
As an SAP Certified Education Partner and Authorized Training Center, our trainers know every SAP BusinessOjects tool. We offer comprehensive training for all current SAP BusinessObjects products and component applications. Our training services can be delivered on-site or through our public enrollment facilities.
Learn more

As a SharpSpring partner, Dunn Solutions is able to offer clients a full-featured, powerful platform at a fraction of the cost of competitors.
SharpSpring tracks customers even before you know their name. SharpSpring helps you connect the dots and tell you where they've been. You can then build powerful automation rules to send them dynamic content or targeted emails based on their interests.

Snowflake
Big Data & SQL Data Warehouse Solution
Dunn Solutions leverages Snowflake's unique Cloud Data Warehouse technology to build infinitely scalable solutions that safely and efficiently store, transform, and analyze business data so that users may quickly and easily gain data driven insight. All of our solutions are architected to be able to support all modern data and applications and allows companies to adopt infrastructure-free data warehousing as a service.

TokBox provides the tools to build live interactive video, voice and messaging into web and mobile apps. Dunn Solutions is a TokBox Certified video integration services partner. Leveraging the OpenTok platform we deliver innovative, robust, and scalable video solutions and integrations to clients.

TVPage enables salespeople beyond the limitations of physical stores by activating storefronts on ecommerce sites, where they post shoppable content. Salespeople drive traffic to their storefronts from their social audiences, generating new engagement and sales. Shoppable videos become discoverable on Google search. TVPage serves the entire experience, and directly reports on all sales. Salespeople earn a commission from their sales, paid directly on the app.

Dunn Solutions is proud to join United VARs as one of their SAP partners in the Americas specializing in SAP Commerce Cloud, SAP Marketing Cloud, SAP Analytics Cloud and EIM. United VARs is the leading alliance of SAP solution providers for the mid-market. Certified with the highest SAP Status as Platinum Partner, we count with the leading solution providers across the world to guarantee the best service and support for your international roll-out projects, ERP optimization projects and cross-border nearshoring.
As a Wiiisdom Partner, we are able to offer SAP BusinessObjects a cost-effective solution to better govern and administrate the platform. 360Suite is an SAP certified solution that increases the reliability of the reports, mitigates compliance risks, and allows you to succeed in your migration projects.
Wiisdom Ops
As a Wiiisdom Partner, we are able to offer our customers an agile solution to better govern Data Analytics platforms such as Microsoft Power BI or Tableau Software. Wiiisdom Ops is a BI Testing Automation software that allows our customers to trust their platforms and make better decisions.