How a Retailer Increased Return on Investment by Reallocating Marketing Spend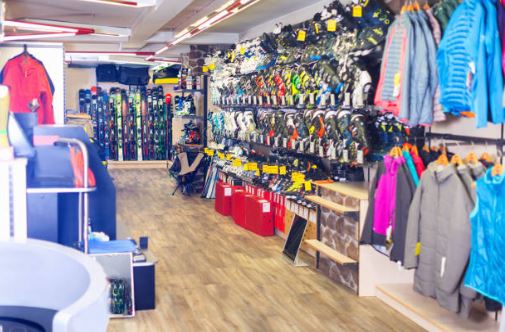 Budget Reallocation & ROI Maximization
Solution: Predictive Analytics, Marketing Mix Modeling
Industry: Retail & Distribution, Consumer Goods
Project: Budget Reallocation & ROI Maximization
Client: Sporting Goods Retailer
Dunn Solutions worked with a major sporting goods retailer that wanted to better quantify and track incremental sales being generated by its marketing for its activity trackers and active wear. The retailer was currently spending over 6.6MM to market its activity trackers across a wide range of channels. Management wanted to know if incremental revenue exceeded its marketing spend and what its positive return on investment (ROI) would be.
Additionally, the client wanted to understand if its current marketing mix and level of spend were optimal, or if ROI could be improved by reallocating its budget. Dunn Solutions' data scientists were there to help answer these questions.
Challenge: Marketing Spend Optimization
To properly measure incrementality (marketing effectiveness), Dunn Solutions needed to create a machine learning model. Dunn Solutions requested three years of sales and marketing data for three different geographies on a weekly basis in order to fully execute accurate modeling. Dunn Solutions looked at all of the retailer's current and historical marketing activities including TV ads, radio ads, magazine inserts, paid search, coupons and temporary price reductions.
Dunn Solutions' data scientists examined marketing data (TV GRps, mailer impressions, in store flyer impressions, PPC impressions), baseline information (seasonality, cycle, trend, price, distribution) and geo-demographic data to be able to develop its model.
Solution: Econometric Model Delivers Answers
Dunn Solutions developed an econometric model that incorporated all the marketing metrics as well as market factors, such as seasonality, industry trends, and competitive activity. Dunn Solutions was able to divide "base" sales from incremental sales due to marketing.
Next Dunn Solutions' data scientists calculated the percentage contribution of each marketing activity on incremental sales and the current Return on Investment (ROI) by marketing channel. Efficiency curves for each marketing vehicle were extracted and used to determine the optimal spend and as inputs to Dunn Solutions' proprietary optimizer. Several planned scenarios were simulated on behalf of the client to identify the optimal budget reallocation needed to maximize its ROI.
Result: ROI Increase
The results of Dunn Solutions' marketing mix model were packaged and provided to the client. The client used these results to reallocate its next marketing budget based on spend levels Dunn Solutions recommended. 13 months later after implementing Dunn Solutions' recommendations, ROI had increased from $1.68 to $2.11, a 25.6% improvement for the retailer.