Liferay Portal Developed to Consolidate Multi-System Business Intelligence Resources and Reports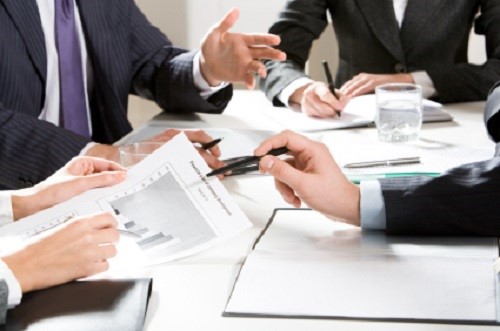 Consolidated Analytics Portal
Solution: Analytics, Portals, Digital Customer Platforms
Industry: Healthcare & Medical
Project: Consolidated Analytics Portal
Client: Healthcare Provider
Our client is one of the largest multi-institutional health care delivery systems in the nation. It serves people and communities in 21 states from coast to coast with 86 hospitals, 128 continuing care facilities and home health and hospice programs that provide nearly 2.8 million visits annually.
Challenge: Hospital Needs a Unified View of BI Reports for Executives
Our client's executive team use many different tools for business intelligence reporting (including BusinessObjects (BO) 4, BO 3, Tableau, Clickview, and custom applications) which required them to log into each of these disparate systems to reach the information they needed. This process of logging into many different systems in order to make effective business decisions on a day-to-day basis was very inefficient for the team of executives. Our client needed to find a way to consolidate access to these business intelligence systems to help the team make business decisions in a more efficient manner.
Solution: Dunn Solutions Develops Fully Integrated Internal Analytics Portal
Dunn Solutions was selected to develop an Analytics Portal that would consolidate all aggregate BI systems, access, and reports into one unified view. The overall solution was built using Liferay open-source technology and incorporated custom developed connectors using each BI systems API's. Our team built in the capability to allow the hospital's BI team to add any new BI systems in the future with these connectors as well. This Analytics Portal allows single sign-on access for all of the executive team so that they may access all BI reports they need in one location and without signing into every system. Additional functionality that was developed in this portal includes: ability to flag reports as favorites, Administrator ability to generate audit reports across all systems, Administrator ability to adjust permissions based on user role, generate consistent report view regardless of BI system, browse and search across the many BI systems at once, and execute on-demand data refresh - to name a few. The Analytics Portal was complete with a "Contact Us" and "About" page so that executives can receive help in their portal instance from their internal BI team if needed.
Result: Consolidated Analytics Portal Enables Executive Team to Make Decisions More Efficiently
Dunn Solutions was able to deliver a consolidated Analytics Portal to give the executive team a unified view and single sign on access to all BI systems in order to more efficiently make business decisions. The hospital's BI and executive teams have found the implementation of their consolidated Analytics Portal so useful and efficient they have decided to expand the portal to include other departments throughout the hospital, utilizing their highly scalable Liferay platform.