Dedicated E-Commerce Site for Fitness Brand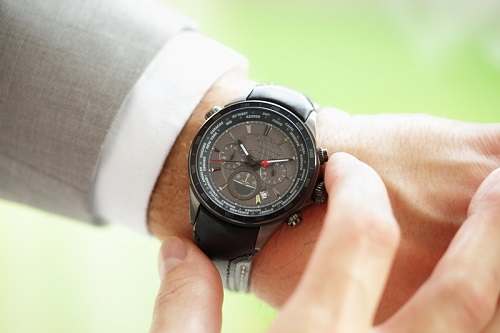 Integrated E-Commerce Platform
Solution: E-Commerce, B2B E-Commerce
Industry: Manufacturing, Retail & Distribution, Consumer Goods
Project: Integrated E-Commerce Platform
Client: Fitness Equipment Manufacturer
Our client is the one of the world's largest manufacturers and marketers of exercise equipment. The company manufactures treadmills, elliptical trainers, stationary bicycles and weight machines and wearables among other products. They have a wide variety of brands, products and technologies they sell through various channels, including ecommerce.
Challenge: Retailer Needs Scalable Custom Ecommerce Platform
The manufacturer created its own homegrown ecommerce platform utilizing IBM Websphere many years ago, but it had many limitations when it came to creating highly scalable and easily manageable ecommerce sites for their many different brands. Additionally, with IBM's Websphere, managing the multiple website logistics and the associated licensing was very difficult and costly. The company felt that moving to a strong, well architected, e-commerce platform would be strategic for their next generation of brand sites. In order to mitigate risk, they chose to upgrade their eCommerce platform in phases. They started with one proprietary brand.
Solution: Easily Managed and Fully Integrated Ecommerce Site Developed
The Dunn Solutions Team was selected to leverage leading open-source ecommerce technology to build the overall solution. This technology provides multi-tenant capability, a straight-forward licensing model for multiple websites, and many "out of the box" features that could be leveraged, keeping customization at a minimum. Our team leveraged "out of the box" functionality for the shopping cart, content management, catalog management, and payment gateway integration.
In addition to these features, we developed custom integrations using the client's web services for inventory management, fulfillment system, tax calculations, and shipping calculations through UPS' web services. Our team also developed a custom Single Sign-on solution, where the customer is able to use the same login credentials across the different brand sites. Additionally, any changes that are made to the user profile including billing, shipping, and credit card information on one proprietary site would be pushed to the core site via the client's web services API. These additional features delivered a cohesive and integrated user experience between the different sites.
Result: Fully Integrated, Scalable Ecommerce Platform to Launch New Company Brand
The fitness supply company saw immediate success after the launch of the new ecommerce portal as it delivers an overall greatly improved experience for customers and business users. Additionally, the company enjoys a fully integrated experience on the back end of the platform. It provides a cohesive, consistent user interface when managing both the core company site that carries several manufacturers, and their separate proprietary brand ecommerce site. Following the success of this launch, the company has decided to take on another similar project with Dunn Solutions to create a sole ecommerce site for another proprietary brand with their newly scalable ecommerce platform.