End-to-End E-Commerce Development for Oilfield Services Company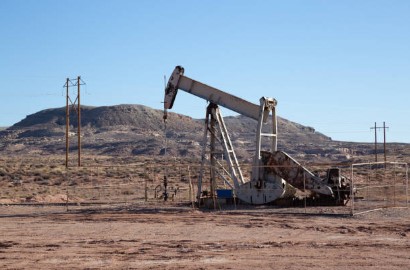 SAP Commerce Cloud Implementation
Solution: E-Commerce, Digital Customer Platforms, B2B E-Commerce
Industry: Energy & Utilities, Professional Services
Project: SAP Commerce Cloud Implementation
Client: Fortune 500 Oilfield Services Company
Dunn Solutions' client is a multi-national Fortune 500 company that sells products to oilfield and gas companies. As the world's largest oilfield services company, they were seeking the best way to increase sales while reducing their costs.
Challenge: Fortune 500 Oil Services Company's First B2B E-Commerce Platform
For many of their customers, parts purchases were made while they were "in the field" over the phone. Many of the parts being sold are complex and require a multi-step configuration process to order. This process could take over an hour to configure and then a few more hours to enter into their ERP. Many of these parts would be ordered on a regularly scheduled basis. Some product sales would occur at a higher frequency rate but at lower revenue levels. The transaction time to process these orders manually could create a bottleneck with customer service and treasury personnel within the company.
Overall their current sales process proved not only to be time consuming for their customers but for their sales people as well. The answer wasn't to add more sales people. Continuing to add to their direct sales team would be prohibitively expensive.
The solution to address these challenges was clear, they needed a B2B e-commerce mobile responsive website that would be able to service their customers' needs while streamlining their sales operation. This would lessen their need to hire more sales people and reduce transaction processing times. It would also automate re-ordering which could help lock in more customers. This would reduce their churn and increase sales.
They also required that their e-commerce platform be able to integrate with their SAP and legacy systems. SAP Commerce Cloud (Hybris) was a perfect fit for their needs.
Solution: Dunn Solutions Selected to Deliver E-Commerce Solution
Dunn Solutions' client did not have the SAP Commerce Cloud experience to implement the solution themselves; therefore, Dunn Solutions was the preferred choice given its B2B e-commerce and SAP Commerce Cloud experience. Dunn Solution was selected to develop the e-commerce platform leveraging SAP Commerce Cloud.
Dunn Solutions developed the e-commerce platform to include key B2B features that would help the oilfield services company achieve its goals. These features included: Configure-Price-Quote (CPQ), individualized company pricing, and integrated self-service management.
The e-commerce platform was also built to allow their marketing team to use the robust content management system that comes with SAP Commerce Cloud that would allow them to make changes to their products, pricing, and promotions without needing help from IT.
Result: Fully Featured B2B E-commerce Implementation Delivered
Dunn Solutions delivered a robust, responsively designed e-commerce site that allows the oilfield services company the ability to better serve its varying levels of customers. The e-commerce platform enables self-service for high frequency product sales which in turn reduces transaction costs for the organization and frees up their sales and customer service teams to be focused on serving its higher-level strategic customers.