Enterprise Digital Transformation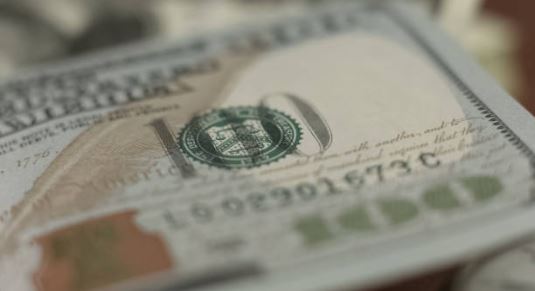 Fortune 1000 Global Security and Cash Management Company is using Liferay to support its worldwide digital transformation which is changing the way it does business
Solution: E-Commerce, Portals, Client Portals
Industry: Finance & Banking, Transportation & Logisitics
Project: Fortune 1000 Global Security and Cash Management Company is using Liferay to support its worldwide digital transformation which is changing the way it does business
Client: Global Security and Cash Management Company
A Fortune 1000 global security and cash management company has over 30 subsidiaries worldwide and has historically been known for its truck cash pick up services.
Challenge: Global Security Company repositions how it competes through digital transformation initiatives
To meet ever changing demand, the company identified four different initiatives that would expand and digitize the way it sells, markets and services its customers. These initiatives would improve its current standing in the industry and reposition itself as a leader in the future of digital cash management.
The company needed to find a way to create a unified compelling customer digital interface to all of its back end systems, as well as change their brand image to reflect the new offerings coming from the company. After reviewing many solution options the company chose to leverage Lifeary as its' core Digital Experience Platform – and partnered with Dunn Solutions Group, a Liferay Partner, for implementation, support and training.
Solution: Dunn Solutions partners with customer on its digital transformation
As a preferred Liferay partner and based on its previous Liferay work with the company, Dunn Solutions was selected to architect, develop and deliver on each of these initiatives:
The company wanted a portal that allowed its customers greater interaction and visibility into their customer accounts. With the portal, customers can request deposits, order changes and track their cash in near real‑time from online or on its mobile app.
There are 30+ subsidiary sites all across the globe under the company which needed to be brought on the Liferay DXP platform and standardized with the same look and feel to reflect the company's new branding. Each site was translated into the native language as well as having local content.
The microsite was built on Liferay DXP and is being used as solutions based online selling tool by the enterprise sales team that features its newly developed digital solutions. The microsite gives the sales team the ability to generate custom quotes for customers and delivers a personalized experience for each customer incorporating specific facts and figures directly into the web content.
The company wants to expand its market share to smaller businesses, without the overhead of a direct sales engagement, by creating an online ordering process. Dunn Solutions recommended Liferay Commerce as a platform that allows for self-service registration, quoting and onboarding. The online process not only saves time, but it creates a more frictionless experience for on-boarding new customers. This gives the company the ability to sell to smaller businesses than it traditionally sold to at a much reduced cost of sales.
Result: Global digital transformation is successfully driving customer's growth strategy
With the customer portal, the company's customers now have more accessibility and visibility into their accounts than ever before. Customers have more control over their deposits, pickups and cash tracking through the portal and the app. This also gives the company the ability to provide better customer service and support.
By bringing all 30+ global sites all on Liferay DXP with the same look and feel, the company can offer a consistent customer experience that sets a new standard for the company's brand worldwide.
The microsite gives its customers the ability to have a personalized view of all of its current solutions. This has expanded the sales team's ability to communicate to its customers and has improved the overall buying experience.
The company will use the B2B E-Commerce site to expand its ability to sell and on-board smaller clients in a way it has never been able to before. This will empower its customers, expand its market share and increase profitability by automating and shortening the sales process.
The company's digital transformation is improving its customer service, increasing sales and reducing costs; all of which are part of its broader growth strategy and will add to its competitive advantage in the digital cash management industry.