Redesigned Website and Shopping Cart to offer a North Carolina-based retailer's customers an enhanced user experience.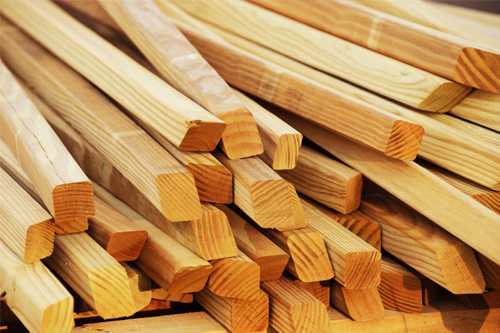 Next Generation e-Commerce Development
Solution: E-Commerce, B2B E-Commerce
Industry: Retail & Distribution
Visit: www.wurthwoodgroup.com
Project: Next Generation e-Commerce Development
Client: Wurth Wood Group
Wurth Wood Group, a retail supplier of high quality wood working products and services, is headquartered in Charlotte, North Carolina with twelve locations across the Southeast. The Wurth Wood website provides an on-line shopping experience for individuals and trade customers looking to purchase and have delivered various wood, cabinet, abrasive, hardware, fasteners, and lighting products.
Solution: Dunn Solutions Team Implements Ecommerce Solutions Enhancements
Dunn Solutions Group, website and ecommerce specialists, was chosen to help Wurth Wood make improvements to its website and ecommerce solution. The project plan included website enhancements and improving the functionality of existing integrations with the ERP, as well as adding new customized ERP integration points.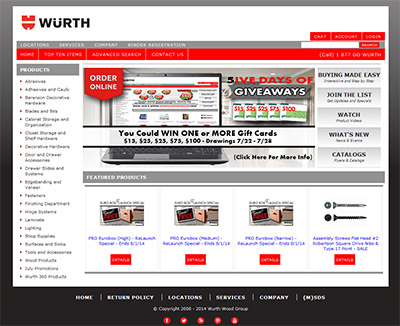 On the website, a static image carousel on the homepage was programmed to be dynamic so that visitors could click through to product and promotional information. New search functionality was introduced to allow shoppers to search for products using SKU numbers. In the shopping cart, delivery options were introduced for trade customers and issues with the zip code and phone number fields were resolved. New or improved integrations with the ERP now deliver real-time inventory information to shoppers and new functionality was added to accommodate tax exempt purchases. An enhancement allowed the ecommerce solution to override the pricing from the ERP so that shoppers are able to use promotional codes during check-out.
Result: Improved Shopping Experience, Increased Sales
The enhancements to the Wurth Wood website better streamlined the ordering process and significantly improved the online shopping experience. More accurate pricing, real-time inventory information, and dynamic images on the homepage that now drive better awareness of sales and promotions have resulted in a more satisfactory shopping experience and increased ecommerce sales.