Chemical Service Industry Supplier Needs First B2B e-Commerce Platform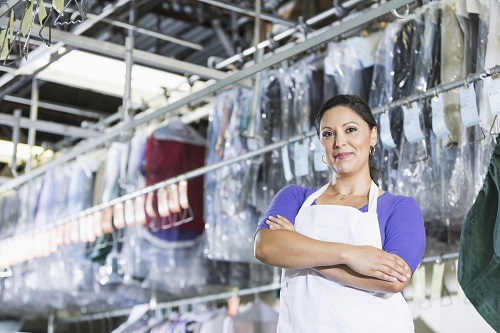 First Generation E-commerce Platform Implementation
Solution: E-Commerce, Digital Customer Platforms, B2B E-Commerce
Industry: Manufacturing
Project: First Generation E-commerce Platform Implementation
Client: Chemical Service Supplier
Our client, a large supplier of chemical service providers, has been developing innovative chemical delivery systems since 1972. They serve a large variety of industries including: laundry and dry cleaning, hospitality, sanitary supply, dairy farms, commercial/institutional food service, etc.
Challenge: Chemical Service Industry Supplier Needs First B2B e-Commerce Platform
Our client places a large part of their success on not only developing innovative technologies but also in providing first-rate customer support. Their current state of technology was an online portal with no e-commerce capability. Because of this, the supplier was taking all order placement globally by way of phone call and live representatives– a highly manual process. In addition to this order placement process, the company also provided clients with live representative support, training, installation assistance, customer service, and follow up. The company made a strategic decision that it would be a much more efficient use of resources, and far more economical, to employ a B2B e-commerce solution to take a majority of the order entry workload from the sales representatives, while also providing top rate service to clients, similar to a B2C commerce organization.
Solution: End-to-End B2B e-Commerce Platform Implementation with Leading Technology
The chemical industry supplier chose Dunn Solutions to assist in the development and enhancement of its first e-commerce implementation. The platform selected for this solution is a leading technology in the B2B e-commerce space, SAP hybris.
Dunn Solutions' e-commerce experts leveraged this technology to implement a new credit card payment solution, contract management, and individual price lists. In addition to the robust, out of the box features, our experts developed custom integrations with their current JD Edwards Enterprise Data Warehouse, API integrations for shipping and sales tax, and custom registration forms.
Additional features were developed for the supplier's specific e-commerce needs including: order entry (both purchase order and credit card) and order status features on a secured site, robust content management solution and searchable product catalog.
The Dunn Solutions team delivered a full featured e-commerce platform. The solution provided a publically accessible, robust, and searchable product catalog estimated at over 1,200 products. The site also has security that limits access to product pricing and on-hand quantity, order entry and order status functions, to known, approved users.
Result: Fully Featured B2B E-commerce Implementation Delivered
With this newly automated order placement process via our B2B e-commerce solution, the supplier can now effectively serve its clients with the 80/20 rule – whereby 80% of customers will be able to self-serve via e-commerce while 20% will still require live representative support. The net result was a significant reduction in overhead and manpower needed to serve the client base. The site also provided an integrated content management system, which allowed our client to better be able to provide first-rate support though product media such as brochures, manuals, and data sheets.