Dunn Solutions Delivers Visibility into Production Data from New Manufacturing Execution System (MES)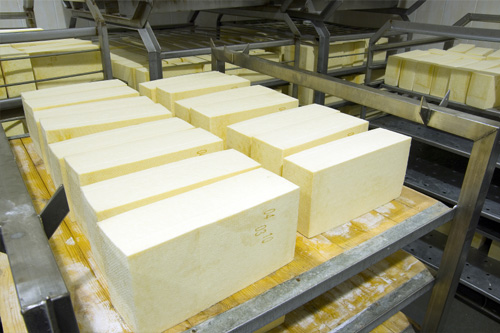 Manufacturing Business Analytics Solution
Solution: Analytics, Data Integration Services, Business Intelligence
Industry: Manufacturing
Project: Manufacturing Business Analytics Solution
Client: Food Manufacturer
Our customer is an award-winning, premier manufacturer and packer of natural and processed bulk, shredded, and sliced cheeses. They produce and pack their goods in eight state-of-the-art facilities in the Midwest, Utah and New York.
Challenge: Production Technology Offers Limited Reporting Capabilities
The company recently implemented a new Manufacturing Execution System (MES) that tracks production data, yield and performance. While the system very effectively manages the production process, it offers limited reporting capabilities and insight into the tremendous amount of information it captures. The Company needed a way to achieve real-time, in depth reporting without impacting the performance of its MES. It also required a way to report on production information in its headquarters and across its seven other facilities.
Solution: Infrastructure Needed to Deliver Reporting Requirements
Dunn Solutions was selected to deliver a scalable reporting infrastructure for implementation across the organization's eight facilities. The MES sits on a SQL Server and because of the large amount of data it generates, reporting is slow and tends to impact the performance of the MES. An extract, transform, load (ETL) delivered targeted data from the MES to a data mart on a separate server for efficient report delivery without straining the performance of the MES.
Once the data mart was complete, two dashboards were then built to monitor production by plant, line, shift and type of cheese. The dashboards refresh every five minutes and deliver visualizations of production data including performance (actual vs. target) with detailed downtime information; availability; and yield (waste produced during process). In addition, a number of the standard reports available through the MES were duplicated using the reporting technology for faster delivery.
Result: Dashboards Replace Piles of Paper Reports
The new reporting solution features a level of visibility and ease of access the company did not have prior to this project. The dashboards' easy-to-understand visualizations available on demand have replaced large stacks of printed reports that required time to produce and time consuming analysis. The dashboards now immediately deliver important data to floor, plant and corporate management who can monitor the production lines on an ongoing basis and act accordingly in order to keep production running smoothly and the plants operating at full profitability.