Data Solution Required at Hospital Participating as ACO Pioneer in a New Shared Savings Medicare Payment Model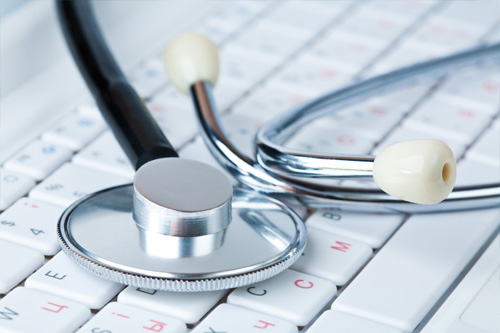 Accountable Care Organization Solutions
Solution: Analytics, Dashboards and Reports, Data Integration Services, Business Intelligence
Industry: Healthcare & Medical
Project: Accountable Care Organization Solutions
Client: Hospital/ACO
The Centers for Medicare & Medicaid Services (CMS) are employing an Accountable Care Organization (ACO) model and a select group of hospitals are voluntarily participating in this first phase of the roll out. ACOs create incentives for health care providers to work together to treat patients, in this case Medicare Fee-For-Service patients, across care settings. The Medicare Shared Savings Program will reward ACOs that lower their growth in health care costs while meeting performance standards on quality of care and putting patients first. CMS has developed benchmarks against which ACO performance is measured to assess whether it qualifies to receive shared savings, or for ACO's that have elected to accept responsibility for losses, potentially be held accountable for losses.
Challenge: Program Implementaion Requires High Volume, Complex Data Integration
ACO's need information from all of a patient's healthcare providers in order to effectively manage and ultimately lower the cost of care. First, the required data from thirty-five thousand patient records, including both clinical and financial data, had to be integrated with the hospital's Electronic Medical Record (EMR) system, and accuracy was critical. There was no mechanism in place to integrate the data and no standard identifier between the sets of patient data, both posing a significant challenge. In order to ensure that cutting costs does not compromise patient care, patient satisfaction surveys are an important element of a program's evaluation and the data from a third party survey provider also needed to be integrated.
Solution: Dunn Solutions Entrusted to Manage Data Integration and Modeling
In order to achieve the level of visibility and reporting required, the hospital needed a powerful Extract, Transform and Load (ETL) tool able to handle a large volume, highly complex data integration. Dunn Solutions Group was enlisted to manage the data integration project and an ETL tool was selected. The underlying data model containing complicated clinical data was very complex and the data first needed to be restructured to become more user friendly. The ETL tool was then used to load the restructured models. The reusability of the components and the extensive built-in functions of the ETL tool sped the integration process up; this was crucial given the extremely high volume and variety of data. Then, data marts were built by subject areas to deliver comprehensive reporting and data analysis capabilities, and standardize the reporting for all providers in order to meet the metrics requirements of the program. The integrated data also had to be restructured to support faster and intuitive detailed analysis by department.
Result: Hospital Now Enabled to Monitor Patient Care and Report Benchmarks
The ETL project helped the hospital achieve its data objectives and meet the ACO program's metrics requirements. The hospital now has access to the program's patient and financial information and can begin its process of benchmarking providers' care and costs.