Hospital Develops Unified Patient Engagement Portal Platform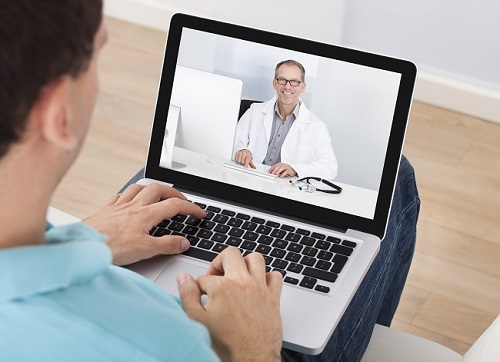 Patient Engagement Portal Platform
Solution: Portals, Client Portals, Digital Customer Platforms
Industry: Healthcare & Medical, All Industry
Project: Patient Engagement Portal Platform
Client: Multi-Institutional Hospital
Our client is one of the largest multi-institutional health care delivery systems in the nation. It serves people and communities in 21 states from coast to coast with 86 hospitals, 128 continuing care facilities and home health and hospice programs that provide nearly 2.8 million visits annually.
Challenge: Hospital Needs Unified View of Disparate EMR Systems For Patient Records
The various locations of this healthcare provider were using different EMR (Electronic Medical Records) systems across the organization. Having many disparate systems of information made it difficult for patients who wanted online access to their records – even across systems.
Solution: Dunn Solutions Guides the Internal Team on Devising a Patient Engagement Portal
Dunn Solutions was selected to guide the internal team in building a portal with a unified view of patient data for a more engaging patient experience which will lead to better patient outcomes. The overall solution was built using Liferay, an open-source technology portal, as it is scalable and has many of the required features "out of the box". As a Platinum Liferay Services Partner, and experienced consulting firm, Dunn Solutions continued to lead development through the implementation phases. The Dunn team consulted on the portal's architecture, best practices on implementing Liferay, and provided development capabilities to the internal team.
The portal leveraged single sign-on functionality to all the EMR systems among the hospitals so that patients may receive all medical information from a single point of entry no matter which system of record was used. To create and access these patient profiles in the portal, batch processing through the EMR system pulls in new patient data and creates the new profiles. Once the profile is created the patient is notified of their new account and is quickly and easily able to access information such as: lab results, medications, insurance information, medical forms and invoices.
In addition to single sign on capability, we developed an eVisit capability using telemedicine video conferencing technology. With this capability, patients may login and request a virtual consultation that works much like an in-person appointment, with a member of the emergency rooms medical staff. Patients are able to use this functionality for a number of easy-to-treat medical conditions to receive advisement, prescriptions, and follow up care.
Other custom features of this new Patient Engagement Portal allow for third-party integration of health related content through third party providers. This content can be branded for each individual hospital and provided within the portal. Our Patient Engagement Portal Platform also allows proxy users (designated by patients) to give access to family members or other designated individuals to receive that patient's healthcare records.
Result: Patient Engagement Portal Delivers a Unified View of Patient Records and Better Patient Outcomes
With the new fully integrated Patient Engagement Portal platform patients receive: all of their medical data in one unified view, medical treatment for common ailments, and content that helps them live a healthier lifestyle. The portal also allows the hospital to better serve their rural communities. Additionally, the hospital is achieving better results against their Meaningful Use requirements while also delivering unprecedented efficiency in the emergency room as they are better able to treat non-life threatening cases.
If you would like more information on how Dunn Solutions can help your organization with a Patient Engagement Portal Platform, please contct us at info@dunnsolutions.com.