Data Warehouse Project Delivers New Visibility into Plant Capacity and Labor Costs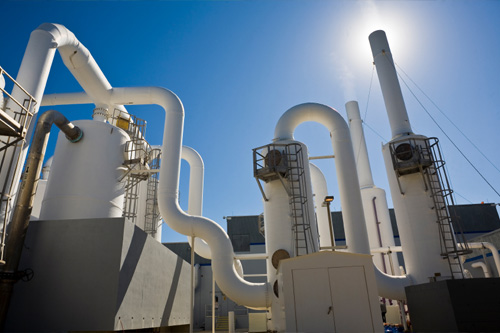 Environmental Services Data Warehouse
Solution: Analytics, Data Warehousing, Dashboards and Reports, Business Intelligence, Data Integration Services
Industry: Energy & Utilities
Project: Environmental Services Data Warehouse
Client: Metropolitan Council Environmental Services
Metropolitan Council is the essential services agency serving the Minneapolis/St. Paul metropolitan area. Its MCES division treats wastewater and protects the public health and environment by providing its customers efficient and effective water resources management. Its seven regional treatment plants process an average of 260 million gallons of wastewater every day from more than two million residents.
Challenge: Limited Reporting Capabilities Challenge Management
The MCES division was challenged by the lack of access to data critical to efficient and effective management of its facilities and pipeline. They utilized a legacy reporting solution that reported only from their division's source systems, limiting the scope of data-supported decisions that could be made.
Solution: Dunn Solutions Leads Four Phase Reporting and Data Mart Project
Dunn Solutions Group successfully led a data analysis and reporting initiative that was delivered in four distinct phases beginning with a reporting platform upgrade. The deployed reporting environment provided pre-built reports, ad-hoc business user-built reports, and dashboards, and tapped into various source systems for real-time process data that included: how sludge is processed, the quantity of chemicals used, and individual plant capacities. The division's key stakeholder easily demonstrated the value of the improved reporting and the Metro Council's other divisions supported the business case for additional phases to include a data warehouse to pull in additional data sources and deliver visibility across the organization.
Phase Two provided reporting access to additional source systems featuring process data from the plants. Phase Three connected the reporting platform to Metro Council's purchasing system and work asset management system. This included data such as purchase orders, contracts and blanket contracts.
The data mart created in Phase Four provided reporting insight into labor and utilization information such as employee hours by project, labor costs by project, and employee leave information. The data mart greatly expanded the reporting capabilities so that managers can now access data across multiple divisions for their plants and pipeline projects.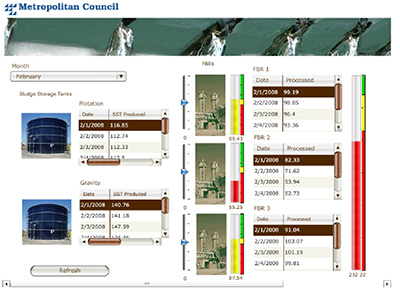 Result: Better Visibility Results in Better Managed Labor Costs
The project provides over two hundred users with access to data that allows them to better manage their seven plants and almost 600 miles of sewer pipes that collect wastewater from 105 communities. With access to KPI's including overtime and visibility into project labor costs, this insight now allows managers to better allocate labor resources for their plants and pipeline.