Mobile Application Enables Field Reps to Manage Customer Inventories in Real Time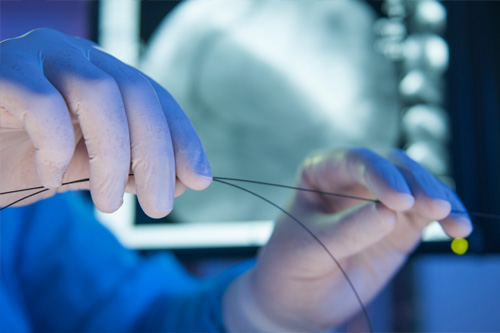 Mobile Application Development with Real-Time Insights
Solution: Mobile Application Development, Digital Customer Platforms
Industry: Healthcare & Medical
Project: Mobile Application Development with Real-Time Insights
Client: Medical Device Company
A large medical device company's field reps regularly visit hospital locations to track the inventory of their medical products, which are all on consignment. Careful tracking of these innovative devices is critical for procedure availability and accurate billing. Their process required reps to manually track inventory levels while on-site and return to their offices to input the updates, which was often hours later.
Challenge: An Innovation Solution is Created
The company needed an inventory tracking process as innovative as its devices. They chose Dunn Solutions Group to design a custom iPad application to be used by the reps in the field. Dunn delivered a thick client, multi-user application that downloads datasets from the company database, supplying the user with the data necessary to manage the inventory while on-site. Because hospitals have limited areas of internet connectivity, it was a requirement that the app be able to store the data needed for this process.
Solution: An Innovation Solution is Created
The rep updates quantities and adds comments, and once complete collects hospital authorization using a touchscreen signature. Once the update is approved, the application uploads the data to be analyzed and instantly pushes it back into the database for immediate order fulfillment and billing.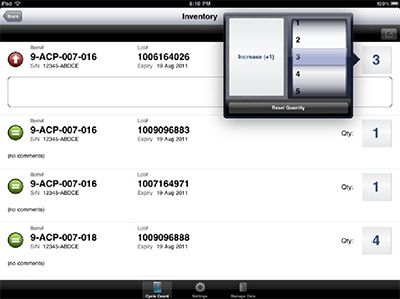 Result: Application Delivers Significant Process Improvements
The new mobile application process resulted in significant improvements including convenience and accuracy. The app allows inventory to be managed in real-time and greatly reduces tracking and input errors. Inventory counts are now available on demand, inventory is delivered more quickly and the digitized authorization signature eliminates the need to submit paperwork.