Reporting Project Delivers New Visibility into Performance of Retail Locations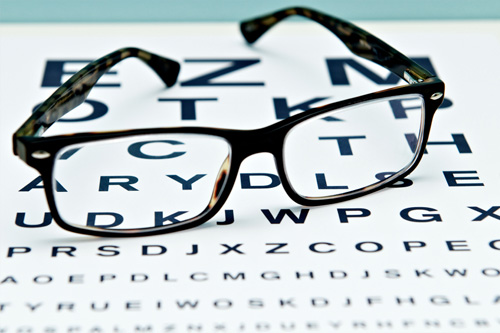 Business Intelligence & Data Mart Development
Solution: Analytics, Dashboards and Reports, Data Integration Services, Business Intelligence
Industry: Healthcare & Medical, Retail & Distribution
Project: Business Intelligence & Data Mart Development
Client: Retail Eye Care Provider
A Midwest retail eye care provider featuring a range of eye care solutions needed a toolset to better leverage their data and deploy information to decision makers and shareholders for more effective management of the business. With twenty-five locations, it was critical to have visibility at all levels of the organization, including departmental and individual location information.
Challenge: Limited Reporting Capabilities Challenge Management
The enterprise Electronic Health Records (EHR) & Practice Management solution used to track optical inventory, scheduling, prescriptions, billing, and finances had limited reporting capabilities and resulted in a manual, lengthy reporting process. Some information was delivered via reports run directly from the source system, while other reports were produced by combining source reports and historical data from spreadsheets. The monthly accounting and A/R reports required weeks to complete and end users were not able to build and run source reports without the help of IT. There was very little "real-time" information. Also, key information required for follow up, such as date of birth, was unavailable on some reports and had to be manually accessed.
Solution: Dunn Solutions Leads Reporting, Data Mart and Software Project
The company engaged Dunn Solutions group to develop and execute a reporting and business intelligence strategy. After determining Key Performance Indicators (KPI's) across the organization, the Dunn Solutions Team utilized advanced ETL process tools to build and populate a datamart. A reporting platform was installed and configured, including a semantic layer allowing end users to utilize internal business terms to generate reports. Key business reports were then standardized utilizing this centralized repository for data and reporting.
Result: Better Visibility Results in Better Managed Departments and Locations
The company is now able to derive extensive value from their business data with a standardized and automated reporting process. End users can now quickly run reports on-the-fly and KPI's are delivered at the corporate, department and location levels, giving location managers, physicians, and corporate stakeholders the visibility needed to strategically and effectively manage their business. The reporting platform is fully scalable and ready for the next phase: integrating data from additional source systems, such as payroll, accounting and lab software.