Lack of Data Integration Causes Loss of Profit for Home Shopping and E-commerce Retailer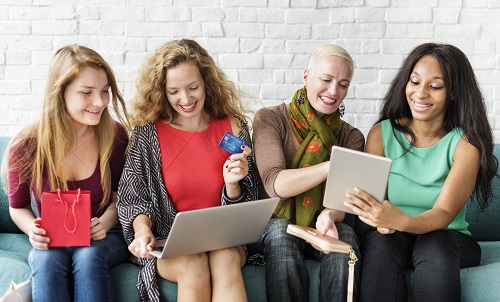 Big Data for Optimized Marketing
Solution: Analytics, Business Intelligence, Data Lake Consulting
Industry: Retail & Distribution
Project: Big Data for Optimized Marketing
Client: Digital Retailer
Our client is a digital retailer that offers exciting brands and unique products to consumers nationwide with the television network. They deliver shopping entertainment to millions of homes while also offering shopping experiences via digital, mobile, and social channels.
Challenge: Having Many Disparate Systems was Creating Lag and Inefficiency in Crucial Business Decisions
Our client's business, being both on network television while also having a digital presence, had many different sources of critical yet disparate of customer information – keeping merchandising and marketing information separate.
Marketing was collecting customer information from sources including Clickstream, email marketing platforms, and their e-commerce site. Merchandising was also collecting their own customer data from sales made, offer acceptance, and product pricing. Having these disparate systems of collecting data, they were unable to use their data to answer questions like: "Are we creating the type of content customers will pay for?" and "What is the measurable impact on sales as a result of marketing?"
Additionally, the client's current infrastructure was not able to handle the volume of data being collected and was not able to share or combine this data with either outside sources or their own internal systems.
Solution: Data Lake Blends Disparate Sources of Data for Meaningful Decision Making
Dunn Solution's analytics experts were selected to leverage Microsoft Azure's cloud-based data lake technology to combine all sources and types of data into one environment that is able to handle the varying volumes of data received.
The data sources combined in the cloud-based data lake include an on-premise data warehouse as well as vendor files from CheetahMail and Adobe Site Catalyst. The data is captured by Informatica as well as the Azure Data Factory and then stored in an Azure SQL Data Warehouse and Azure BLOB storage, for both structured and unstructured data. These cloud-based tools deliver a very scalable solution for the varying amounts of data received without having to scale up or down in their own infrastructure.
Once this crucial data is captured and stored our client is able to create vibrant visualizations to find the answers they need. They accomplish this leveraging Microsoft PowerBI to create dashboards and reports.
Result: Integrated Sources of Data Lead to Optimized Marketing and Increased Profit
Our client is now able to track, measure, and adjust all marketing efforts to create the most profitable campaign. They are able to combine customer information, target campaigns towards its consumers, create an intelligent marketing mix based on real-time data, and better allocate their marketing expenditures and focuses.
This leads to realized ROI and increased bottom for our client, as well as a cohesive and scalable data environment.