BI Solution Gives Snap-on Credit Integrated View of Financial Data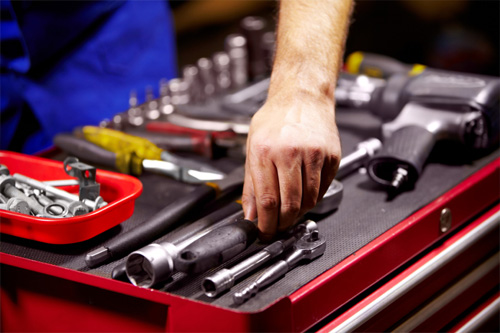 Business Intelligence Tools Developed
Solution: Analytics, Dashboards and Reports, Data Integration Services, Business Intelligence
Industry: Finance & Banking
Project: Business Intelligence Tools Developed
Client: Snap-on Credit
Snap-on Credit is the $1 billion financial arm of Snap-on Tools, a leading manufacturer of hand tools and diagnostic equipment. Snap-on Credit provides tool financing to automotive technicians, automotive repair shop owners and Snap-on Tools franchise dealers.
Solution: Smart BI Tools Consolidate Data, Create Knowledge
To begin, Dunn Solutions Group performed an in-depth discovery process across multiple business units to identify key business questions. Then, utilizing the advanced ETL process tools in Business Objects' Data Integrator, it translated existing Microsoft DTS into ETL scripts, and built and populated a data warehouse. Next, it built a sophisticated universe on top of Snap-on Credit's newly installed transactional system, working around the system's limited reporting capabilities. In the final phase of the project, standardized business reports were created using Business Objects Reporting, and a semantic layer was constructed to give users the ability to create their own ad hoc reports.
The implementation of a data warehouse and sophisticated business intelligence tools gives Snap-on Credit a competitive advantage. By harnessing operational and historical financial and loan data, and by utilizing a centralized repository for data and reporting, the company is able to derive extensive value from their business data.
Today, Snap-on Credit's managers and executives can run reports that detail loan history, analyze customers' buying habits by product and promotion, investigate loan write-offs and study delinquencies, among other areas of interest. And they can create their own ad hoc reports on virtually any data in the system – without having to ask for help from their information technology department, and without needing to know Excel, Access or other third-party tools.
Result: Faster, Better and Consolidated Data, Plus Efficiencies
By migrating from DTS to Data Integrator, Snap-on Credit has decreased its ETL processing time from as much as two hours to as little as half an hour, and halved the processing time for the company's month-end financials from as much as 12 hours to only five to six hours. What's more, Data Integrator eliminates the need to maintain complex VB code and provides common re-usable objects that simplify the ongoing administration and maintenance of the ETL process.
Going further, Snap-on Credit's ability to gather data from across the enterprise gives it the capability to analyze its data for useful meaning and predictive patterns. The solution also enables it to automatically replenish and refresh reports with the latest data available. And it reduces the time required for month-end financial closing from a 15-day manual process to just three days.
The final results of this initiative: increased operational efficiency, reduced loan delinquencies and improved business value.