UI/UX Liferay Development & 508 Compliance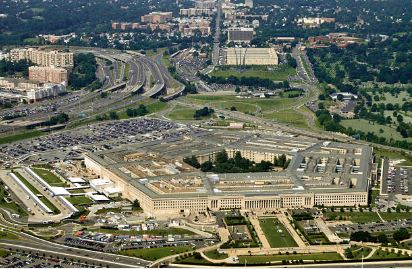 508 Compliance for Government Websites
Solution: Digital Customer Platforms
Industry: Government
Project: 508 Compliance for Government Websites
Client: Department of Defense
The Department of Defense (DOD) manages all agencies and functions of the government directly related to national security and the United States Armed Forces.
Challenge: Non-Compliant Department Websites Require Redesign
The DOD had five websites that required Section 508 remediation. In 1998, Congress amended the Rehabilitation Act of 1973 with Section 508 which required Federal agencies to make their electronic and information technology accessible to people with disabilities. This applies to web applications, web pages and all attached files on the intranet, as well as, the internet.
Browsers including Chrome, Firefox, and Internet Explorer have added optional software (screen readers/visual aids) to assist users with disabilities, but a website must be written correctly for this software to function properly. When the DOD initially developed its websites Military OneSource, Plan My Move, Plan My Deployment, and Military Installations, 508 compliance was never considered. These DOD websites that were not in compliance were built on Liferay. Dunn Solutions, given its strong Liferay experience, was chosen for this project and was tasked with doing the needed UI/UX work to make all of the DOD websites universally 508 compliant.
Solution: Process Developed to Make Liferay Websites Compliant
Based on Section 508 standards, Dunn Solutions' digital solutions and development team developed a process that follows government web accessibility guidelines and addresses the design requirements needed to make all 5 DOD websites universally compliant. This required skills in Liferay, UI/UX and java development. The process included:
Creating text equivalents for all non-text content
Making all interactive elements accessible through a keyboard in a logical sequence
Evaluating content hierarchy so that every page has only one H1 and no Heading levels are skipped.
Ensuring there were no color contrast issues for text colors on top of background colors
Making all downloadable PDFs and files accessible by assistive technologies
Creating forms that have labels for every input and gives directions for completing the form
Giving users the ability to skip repetitive elements like navigation when they're tabbing through pages
Checking that every page has a plain text version with all of the same content as the regular version.
Dunn Solutions tested with industry leading software including JAWS screen reader, AInspector, and WAVE which are all web accessibility tools.
Result: Section 508 Compliant Websites Relaunched
At the conclusion of the project, the DOD Liferay sites are now in compliance with the Section 508 requirements. With 1 in 8 people in the United States known to have a disability, a significant segment of the population will now be able to easily access DOD web content in the future. Given its performance on this project, Dunn Solutions is being considered for additional Liferay work with the Department of Defense.