Fleet Tracking Company Uses Big Data and IoT for Competitive Advantage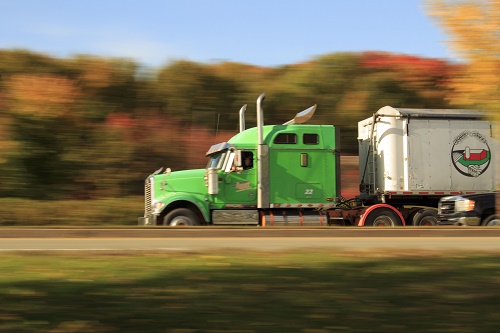 Big Data and IoT for Vehicle Fleet Tracking
Solution: Analytics, Data Warehousing, Data Integration Services, Business Intelligence, Real-Time Analytics
Industry: Retail & Distribution, Automotive, Transportation & Logisitics
Project: Big Data and IoT for Vehicle Fleet Tracking
Client: Vehicle Feel Tracking Company
Our client's vehicle intelligence products provide fleet performance monitoring, navigation and routing, and real-time diagnostics for its customers. Their business runs on data and their service is selling efficiency to their clients. Prior to this project, the process of data capture involved sending data from in-truck IoT devices to a central repository. The data being captured included gas usage, acceleration tracking, and engine updates among other information.
Challenge: Fleet Tracking Could Not Be Done In Real-Time
Responding to the speed of business is critical for competitive positioning within the marketplace. In order to stay competitive, as well as tackle ambitious growth goals in the future, Dunn Solutions was tasked with evaluating whether a cloud-based solution would work for their needs. After a full review of the company needs our experts created a highly successful POC based on Amazon Web Services.
Solution: Our Teams Implemented High-Speed, Highly Scalable Technology
The solution our teams provided delivered an ahead-of-the-curve advantage in their industry by offering real-time truck information. Amazon Web Services was chosen for its scalability in handling large volumes of streaming data, storage, and analysis/enriching of the data in order to expose the information to end users. Two cloud analytic database were used to achieve this as well, Amazon Redshift and Snowflake.
In order to meet their real-time data needs, we used Amazon Kinesis Stream, Lambda, and Elasticache. These tools enrich data in real time by referencing and looking up information. They are designed for high volumes of data and are able to perform basic data transformations in real time, as well as real-time alerts and notifications.
Leveraging high performing analytics tools like Amazon S3 Bucket and Redshift in a cloud infrastructure, they are able to scale their needs up and down as necessary, without having infrastructure maintenance to worry about. These leading technologies also provide superior query performance for high volume analytics.
Result: Innovative IoT Big Data Solution Provides Competitive Advantage with Real-time insight
This new big data solution allows our client to expand the power of its current data feeds, create new customer value, and have its systems be ready to adapt to the increasing data volumes and the changing trends in the world of analytics.