Liferay DXP
Dunn Solutions is a Gold Liferay Services Partner and our portal developers and theme designers help companies achieve rapid business value from Liferay's all-in-one package of built in-features including: content publishing; document management; enterprise collaboration; and social networking capabilities - all in a user-friendly portal environment.
Enterprise Java Development
Custom API Integration & Development
Specialization in Enterprise Portal Development
Security: HIPAA & PHI Certified
Liferay Enterprise and Community Experience
Performance Monitoring: Metrics & Insights
Award-winning UX Design
Enterprise Portal Development
Minneapolis, MN

8009 34th Avenue South
Suite 1255
Bloomington, MN
Tel: 763-923-2300
Fax: 952-406-8807
Directions
Click here for directions.

Using Machine Learning For Pricing Optimization in a B2B Setting
B2B sellers can charge their customers different prices for the same products, and often can even change the price from one purchase to another with little notice. Obviously, this kind of "price discrimination" creates plenty of opportunities to increase short-term profit. However, it can negatively impact the development of trust needed to establish a long-term relationship with buyers. For this reason, a good statistical methodology should be able to predict the short-term impact of pricing as well as the long term effects of pricing decisions.
B2B pricing decisions differ substantially from those within the business-to-consumer (B2C) market because of the high complexity of the business transactions, where the customer needs to make several-interrelated decisions, and the salesperson needs to be able to "read" the customer mindset before generating a quote.
At Dunn Solutions, we realized that it is this complexity that creates tremendous potential for increasing profits by leveraging machine learning.
This video shows how machine learning can be leveraged to accurately model all these interdependent decisions and maximize profit in B2B!

Add True Content Management to BigCommerce
BigCommerce is the market leading B2B and B2C commerce platform available today – but the complete solution is a combination of both content and commerce! Typically, BigCommerce customers need to edit content quickly and easily, manage workflows and permissions, support multi-language translations and personalize content to different audiences.
Dunn Solutions and e-Spirit deliver an integrated Digital Experience Platform (DXP) which creates a powerful and seamless journey from content to commerce for your customers. In our webinar, we will demonstrate how the FirstSpirit DXP platform offers you intuitive, easy to use editing tools for all desired touchpoints and enterprise CMS capabilities that include:
• Workflow, rights and roles management
• Multi-site and multi-language translations
• Content Localization and personalization
• Publication into multiple target systems
Bill Dunn, President of Dunn Solutions and Michael Gerard, CMO of e-Spirit will discuss the content management features and benefits that the FirstSpirit DXP platform can bring to BigCommerce customers.
Cellular Provider Replaces Manual Processes With Advanced BI Solution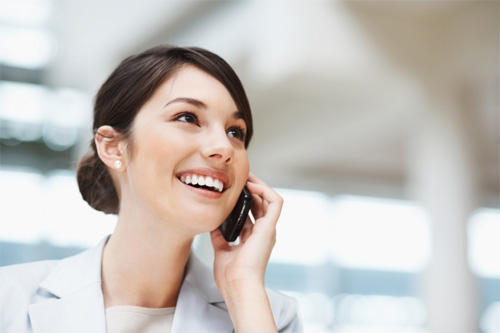 Enterprise Wide Business Analytics Solution Developed
Project: Enterprise Wide Business Analytics Solution Developed
Client: C Spire Wireless
C Spire Wireless, one of the largest privately held wireless communications providers in the United States, serves a large area of the Southeast, and has seen steady year-over-year growth since its founding in 1988. To make the move to the next provider tier, however, the aggressively expanding company needed a competitive edge – better and timelier operational data.
Challenge: Manual Reporting Processes
C Spire Wireless tracked a number of key performance indicators, but the data was manually compiled from a variety of sources. This manual process made it difficult to look at the data historically and see trends. What's more, the data took several days to compile at the end of the month.
The complicated compiling process required a large number of e-mails between department heads, all of whom did research within their transactional systems to provide the needed KPIs. Those KPIs then were inserted into several spreadsheets, and aggregated into a final "Operational Metrics" report for key marketing finance and technical executives. This tedious and error-prone process needed to be revamped to enable a faster, more useful view of monthly performance.
Solution: Implement an Enterprise Data Warehouse
Dunn Solutions Group was selected to build a new enterprise data warehouse to compile the necessary data, and build/deliver the Operational Metrics report. The project team began by building a sophisticated data mart on C Spire Wireless's point-of-sale (POS) data.
This source alone provided extremely valuable insight to customer purchase history, which could be mined for KPIs. Another data mart was built to house data from their inventory and purchasing system (IPS), and conformed to the dimensions of the POS data mart to provide compound sales and inventory metrics. Finally, an existing customer billing data mart was upgraded and conformed so that customer service plans could be easily analyzed alongside the other sources.
Result: Timely and Relevant Data and Insights
Together, these sources – POS, inventory and billing – provide C Spire Wireless with the ability to gauge the effectiveness of their various sales channels (telesales, kiosks, web, physical stores, etc.), as well as the popularity of various plans and devices.
Example metrics from these sources include...
Quantity, revenue and cost of goods sold (COGS) for phone sales, accessory sales, trade-in credits, coupon redemptions, repair center adjustments, activation fees and rebates
Customer wait time
Customer abandons
New customers
CSR efficiency (telesales and physical stores)
Inventory on-hand and on-order, and re-order points
Invoicing and purchase orders
Dunn Solutions Group's work at C Spire Wireless continues with new data marts to include metrics on roaming, kiosk payments, equipment insurance, number portability, promotions, customer portal activity, extranet (WebTrends) statistics, third-party equipment-provider fulfillment and customer feedback.