Upgrade to BOBJ 4.3
Upgrade your SAP BusinessObjects to Version 4.3 Now!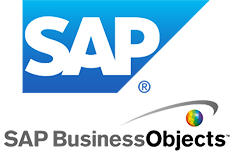 Dunn Solutions Group is an SAP Platinum Partner and has provided consulting services on the SAP BusinessObjects platform since 1995! We are experts on SAP Analytics and can work together with your IT team to bring your environment up to date with the latest support and features.
Why You Should Consider Upgrading Your BOBJ Licenses
If your version of SAP BusinessObjects is older than 4.2 – you are unsupported!
BusinessObjects 4.3 offers the newest user interface and support for SAP Analytics Cloud, SAP's future direction – but is it right for you now?
Contact Dunn Solutions to review your options and receive guidance on the best strategy for your organization!
Working with Dunn Solutions BusinessObjects Experts, You Will Receive:
Fully documented upgrade roadmap and project plan
Complete migration services
Optional: cost-effective report remediation through our global delivery model
Why waste time becoming an expert for a project that will only be done ONE time? Leverage our many years and hundreds of client engagements to migrate quickly and with the lowest cost. Contact Dunn Solutions today to start the discussion!
Get TWO SAC Licenses for 1 year at NO ADDITIONAL CHARGE when Dunn Solutions performs your upgrade!