Featuring
Real-time, Predictive, & Advanced Segmentation

Creating an Audience of 1 with Marketing Automation

Omni-Channel Solutions for Seamless Customer Journeys
Real-time, Predictive, & Advanced Segmentation
Our SAP Marketing Cloud expert consultants deliver solutions that automate complex marketing and promotional campaigns as well as recommendations based on real-time user behavior allowing companies to never miss a beat in their customer journey marketing.
But what do you do if users have not been very active lately, OR ever?! With the advanced segmentation and customer profiling solutions, leveraging predictive analytics models, our experts help organizations build out and continuously enrich customer profile data in order to develop users from anonymous users to high-value customers and brand advocates.
Creating an Audience of 1 with Marketing Automation
Our SAP Marketing Cloud Solutions are designed to create a holistic approach to marketing efforts, combining all channels and siloed tools (such as sales data, social & IoT data, industry and market data) into one highly effective platform. This approach allows marketers to collect all consumer data into one platform and fully enrich customer profiles to better customize target and segment customers. Combining such factors as real-time customer behavior and enriched customer profiles create intelligent opportunities to cross-sell, up-sell, and proactively interact with and nurture customers. This advanced marketing automation solution delivers deep customer insights so companies can interact with customers in a unique and individualized way throughout their entire customer journey. Created for both small and large enterprises this platform is able to be deployed on-premise, as well as in both private and public clouds.
Omni-Channel Solutions for Seamless Customer Journeys
Our experts develop SAP Marketing Cloud solutions that incorporate every channel of retail – whether using in-store RFID or wanting to do Sentiment Engagement via social channels, our solutions are for every touchpoint you may have with your customers or potential customers. Not only are we able to incorporate every channel of marketing you employ, we integrate these channels into one view of your individual's unique customer journey so no opportunities or insights are missed, as well as giving you a full view of campaign ROI on every channel.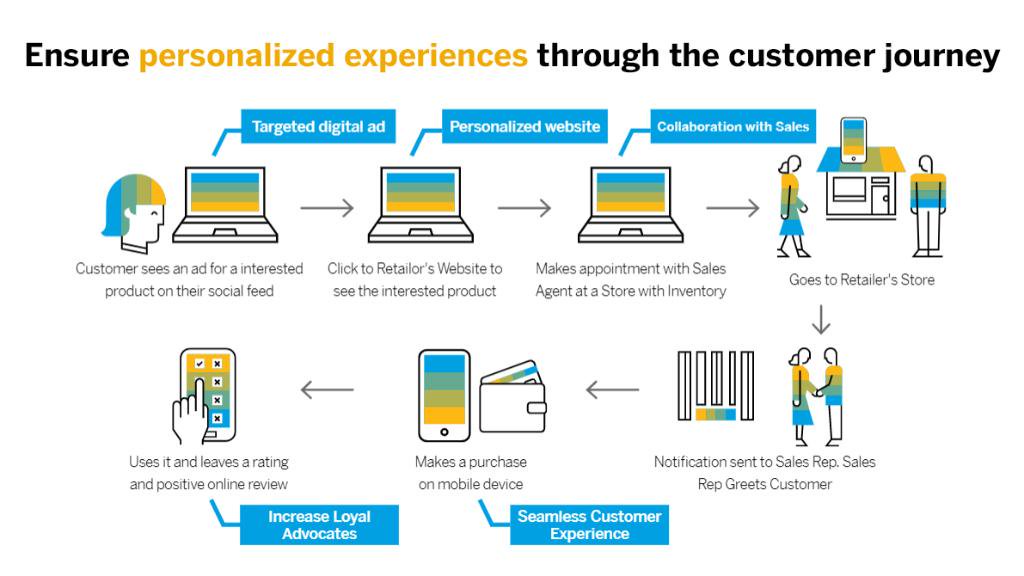 "Highly Capable Technology Consultancy Firm." Dunn is a great partner that supports implementing video-powered storefronts for salespeople, powered by TVPage. We have realized that Dunn is meticulous in its understanding of our systems and associated client needs.
"Great Liferay and PowerBI Solutions Partner." Dunn is a great partner to have. An extremely flexible and supportive group around various digital needs for us. They have a deep level of experience with Liferay, SAP, and various other solutions and topics as well.
"Pragmatic, Effective and Responsive." Dunn has been very responsive in providing a variety of resources to meet my needs. When planning technology upgrades or re-platforming, they understand that technology implementation is the easy part and we need to focus on the full adoption of said technology.
—
Eric S
IT Leader, Digital Transformers, Team Builder
"Our Business Intelligence Go-To." Dunn Solutions provided a POC data model and warehouse for very complex logic for our subscription KPI, they have also helped with the whole strategy for our Executive Reports with the use of Informatica and Business Objects publications to completely automate the process.
—
Maria J S
Manager Finance Business Intelligence Operational reporting, Data Quality and Project Support
Browse through our content library
WHITE PAPERS, WEBINARS, AND BLOGS